The museum engages in a number of activities besides opening the house for tours.
Fund Raisers
---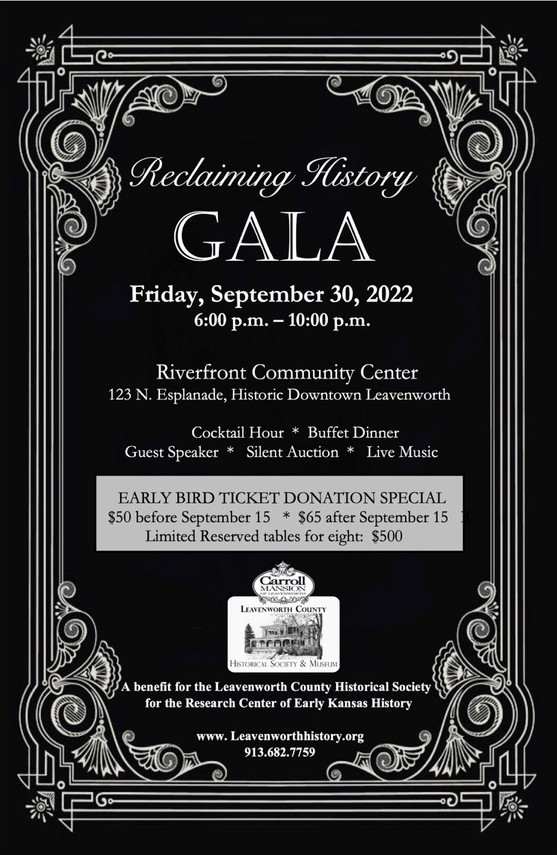 Reclaiming History Gala
A benefit for the Leavenworth County Historical Society
September 30, 2022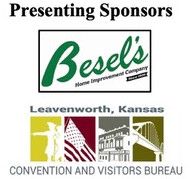 Read More
---
The Leavenworth Vintage Homes Tour
, is an annual Christmas tradition, held the second Sunday in December. Each year the Carroll Mansion and vintage homes are opened for the public to view some of Leavenworth's beautiful vintage homes, decorated for the holiday season. All proceeds from this event benefit the Leavenworth County Historical Society.
Read More
To keep up to date on future events on our Facebook page,
Click Here
---
Roaring '20s Casino Night 2022
Read More
---
Victorian Spiritual Event

We would like to thank the following businesses and individuals for their sponsorship of the Victorian Spiritual event:
Lazer Doc, Dr. Leah Waage, MD
The Reilly Company
Dr. Michael Robinson, DDS

With a special thank you to the Davis Funeral Chapel for lending us authentic funeral artifacts for the displays.
A big thank you also to the volunteers who put their time and effort into making the event successful.

It was enjoyed by many and we thank everyone for their support!

---
Reclaiming History Capital Campaign
This is the largest capital campaign ever undertaken by the Leavenworth County Historical Society. It is a rare opportunity that may only come once. Watch for an important announcement about Phase II of the campaign, coming soon!
---
Educational Activities
The primary educational activity
is the "Living Museum" program for third grade through sixth grade students. This popular program was developed in 1975 by the then president and a volunteer who had written a similar presentation for a Virginia Museum. The Program follows the activities occurring in an 1890's house. There are a number of characters portrayed, from the father to the cook, each talking to the children in character. For instance, the cook describes her modern kitchen with its ice box and washing machine.
The living museum has been featured in the local press many times, and in regional publications such as Kanhistique, Kansas Magazine!, and on KCTV-Channel Five News. This regional coverage speaks volumes for the quality and impact of this educational program.
Saturday Morning Presentations,
Special Events and Exhibits:
The Society works diligently to provide interesting programs and exhibits, with Leavenworth history as the central topic, for the general public.
The Society has partnered with the National Archives at Kansas City and the Susan B. Anthony Birthplace Museum in Adams, Massachusetts, in bringing educational programs and events to Leavenworth.
Special exhibits offered at the museum often feature nationally and internationally known personalities with a Leavenworth connection such as Fred Harvey, Col. D.R. Anthony, and William F. Cody.
Women's History Month is commemorated in March, Miss Ella Carroll's birthday and her gift of the Carroll House to the Society in the summer, Buffalo Bill Cody Days in August, Veteran's Day in November and the Christmas holiday.

2010 Cody Exhibit

2012 Anthony Family Exhibit

---


2014 Carroll Family Exhibit

2013 Harvey Family Exhibit

---




Our Soldiers in World War I

---

2016 Wollman Family Exhibit

(Ancestors of Henry W. Bloch)

---

The Davis Funeral Chapel Exhibit, 1855-2021