Reclaiming History
of the
First City of Kansas
Leavenworth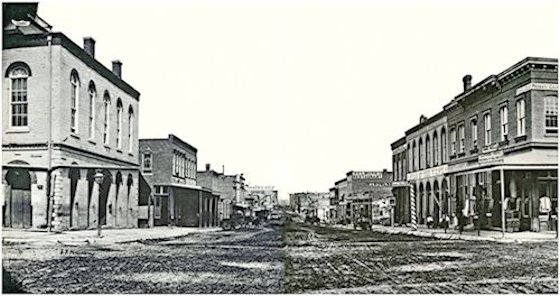 Reclaiming History Capital Campaign
Phase I: Campaign for Acquisition of Everhard Glass Plate Negatives
Nearly 50 years ago, thousands of glass plate negatives, taken in the early days of Leavenworth, were removed from the Miss Everhard Studio of Photography, having been sold to photographer, David R. Philips, of Chicago. The transfer of nearly a century of Leavenworth and early Kansas history, as it passed before the cameras of four local pioneer photographers, left a void of primary source historical material. Part of the original collection was purchased by the Leavenworth County Historical Society in 1998 and other portions have been sold to other museums and private individuals over time. However, the centerpiece and oldest portion of the collection, dating back to 1867, was saved by and remains with Mr. Phillips in Chicago. The Society intends to acquire this important piece of early Kansas history and bring it back to Leavenworth, making it the crown jewel of local photographic history. The collection will serve to educate and inspire generations to come, of the significant role Leavenworth played in our nation's history. The historical society also seeks to maintain and expand facilities to properly store and promote archived collections thereby making them readily accessible to researchers, students, historians, and the community as a whole. This is the largest capital campaign ever undertaken by the Leavenworth County Historical Society. It is a wonderful opportunity that may only come once and we should not let it slip through our fingers! Please take a few minutes and watch these videos:

Reclaiming History Campaign
The Everhard Glass Negative Story
David R. Phillips, Photographer
YouTube Video
Phase I has been successfully completed thanks to our many contributors and a personal gift by Henry W. Bloch (co-founder of H&R Block, Kansas City), whose ancestors were early Leavenworth pioneers. Check back for details of Phase II of the campaign. This is BIG for Leavenworth and Kansas as the glass negative collection is a national treasure!
Phase II: Campaign for the Building and Endowment of a Research Center of Early Kansas History
The new research center will provide for the archival storage of nearly 65 years-worth of Leavenworth related artifacts we have collected, in particular our rare collection of 30,000 glass plate negatives of early Leavenworth. There will be rooms for research and the study of these artifacts as well as a public area for historical presentations and meetings. The facility will also be attractive to more visitors with a significant expansion of handicap facilities such as parking, restroom, and entrances. It will provide for the sustainability of our Victorian house museum and our continuing efforts to preserve local history for future generations.
The facility will open doors to the formation of partnerships with area colleges and universities, scholars and researchers, and organizations interested in the promotion of local tourism and historical preservation.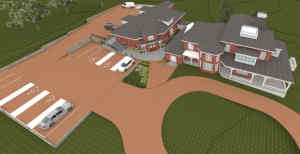 Click image to view the brochure with more information Your tax-deductible donation is gratefully accepted by using any of the following payment options: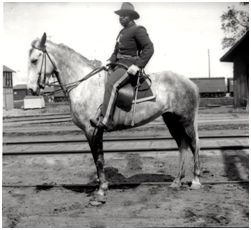 Donate now:
(PayPal account not required)

Mail your donation to:
Reclaiming History
Leavenworth County Historical Society
1128 Fifth Ave.
Leavenworth, KS 66048

Pledge of Support:
Download
Pledge of Support form.
Fill out and mail to:
Reclaiming History
Leavenworth County Historical Society
1128 Fifth Ave.
Leavenworth, KS 66048

Additional ways to support:
We will also accept stock or IRA direct donations or in-kind contributions.
Contact the museum for additional information. (913)682-7759
The Leavenworth County Historical Society is a 501 (c)3 non-profit corporation.

Thank you for your interest and support.