The 30th Vintage Homes Tour Presents:
A Victorian Christmas
The Leavenworth's Vintage Homes Tour is back to start off your holiday season!
Happy Holidays and Season's Greetings. This year will mark the 30th Anniversary of our popular Vintage Homes Tour held by the Leavenworth County Historical Society. To celebrate, we are including several homes that have never been featured on the Vintage Homes Tour before. This holiday season, the Carroll Mansion will be joined by four other historic homes and a swanky downtown loft. We're also bringing back our holiday bread sales. Available for a donation of $5.00 at the Carroll mansion and two other homes, you can pick up yummy homemade loaves, such as pumpkin bread and gingerbread, and save yourself some holiday baking.
Please join us Sunday, December 11th from 1:00 p.m. to 6 p.m. Ticket donation of $15.00 ($20.00 on the day of the tour).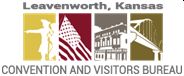 This fundraiser will benefit the operations of the Carroll mansion museum and its mission to preserve the history of Leavenworth County.
$15 per ticket donation to reserve tickets for this event
Tickets are also available at Carroll Mansion, Candle Queen, or Leavenworth Antique Mall

After Nov. 1, tickets will be available for pick-up and purchase at the museum.
---
Preview of the Homes for 2022
The Carroll Mansion Museum, listed on the National Registry of Historic Places is tour headquarters for the 2019 Annual Vintage Homes Tour. Six Leavenworth vintage homes are scheduled to be featured on the tour.
---
---
You may also support the Leavenworth Vintage Homes Tour by becoming a Patron online with the following PayPal button (PayPal account not required).
Please choose a Patron type and specify if you are donating In Memory of/ In Honor of, then Add to Cart.